A bill that eliminates weight targets for electronics collection in favour of giving consumers easy access to drop-off sites has passed the House and Senate in South Carolina. It now goes to the governor's desk.
House Bill 4775 would reform the state's extended producer responsibility (EPR) program for electronics to more closely resemble that of Illinois, with a focus on a convenience metric for drop-off sites, instead of a weight target. South Carolina would be the second state to move to that "clearinghouse-style" program if the bill is signed.
HB 4775 first passed the state House of Representatives and Senate in April and May, respectively, but then spent a month in conference committee after the House rejected a Senate attempt to link an unrelated bill on plastic pellets to it. The amended bill without the add-on passed the House 109-0 and the Senate 42-0 on June 15. It now awaits Gov. Henry McMaster's signature.
Collection Site Requirements
The clearinghouse model requires manufacturers funding the system to develop plans that make sure that all local governments that have opted in to the program are covered.
The manufacturer clearinghouse would submit all program details to the state, but it would not make individual arrangements with recyclers and other contractors for service. House Bill 4775 requires one collection site in each county with a population under 100,000; two sites in each county with a population between 100,000 and 200,000; and three sites in counties over 200,000 people.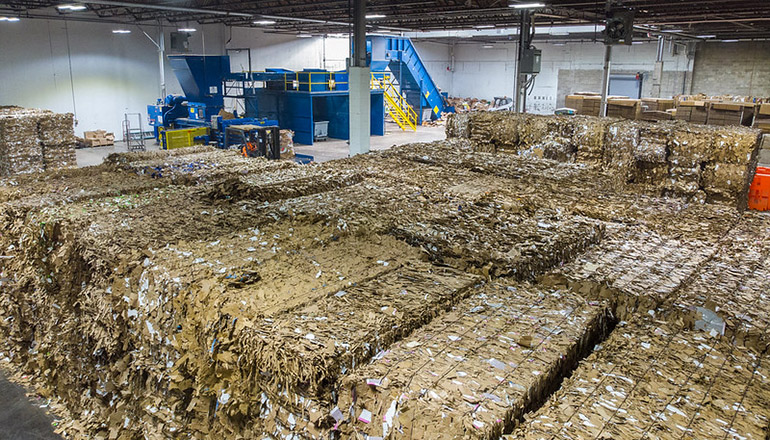 A collection site could also be swapped out for four, one-day collection events. Retail collection sites are not considered a collection site for the purposes of the convenience standards.
Under the bill, registered collectors participating in a collection program supervised by a county or solid waste authority would be allowed to collect a fee for each monitor or TV accepted.
The current law in South Carolina bans consumers from knowingly discarding covered devices in a landfill, effective July 1, 2011. And as of Jan. 1, 2015, television and computer manufacturers have been required to join a representative organisation or submit an individual plan to create a consumer electronic device stewardship program and provide for the recycling of TVs and computers collected by participating local governments.
Under the new bill, starting in 2023, recoverers – defined as an entity that reuses or recycles a covered device – that store, consolidate or process covered devices will be required to register with the South Carolina Department of Health and Environmental Control and pay a $3,000 registration fee.
The existing requirement that manufacturers pay an annual registration fee of $3,500 is retained by the bill; however, the bill removes sections that require representative organisations to pay an annual registration fee of $20,000.
Under the bill, manufacturers of covered devices that sell 100 or fewer devices per year would be exempt from registration or penalty. The existing law sets the level at 500 or fewer devices. In addition, manufacturers would not be required to participate in a clearinghouse under the bill; they could act independently to fulfil requirements of the regulation.
If the legislation is passed, a stakeholder group will be formed on June 1, 2026 to deliver a report on the program's operational and financial impacts on local governments and manufacturers, as well as any additional complaints or recommendations.